Forest Sprite Pack
The Sweeping Vista Update for the Forest Sprite Pack
---
Avaiable here!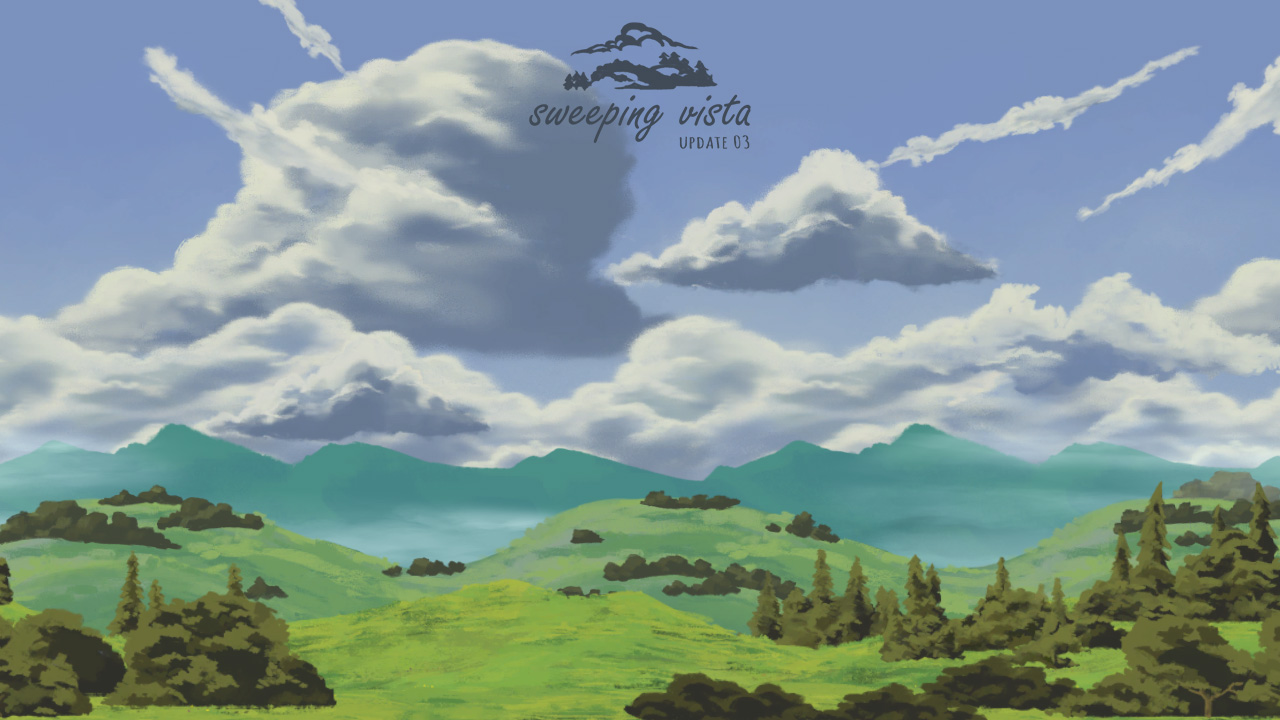 The third update for the Forest Sprite Pack is out now, the Sweeping Vista update.
The Sweeping Vista update pack adds:

- Five 4K Spritesheets;
- 1 Sky sprite;
- 8 Clouds sprites;
- 27 Vegetation sprites;
- 4 Terrain sprites.
All of these along with a new demo scene in the Unity Package, that showcases what you can build with the new sprites. Check this little timelapse showing the construction of the Sweeping Vista demo scene.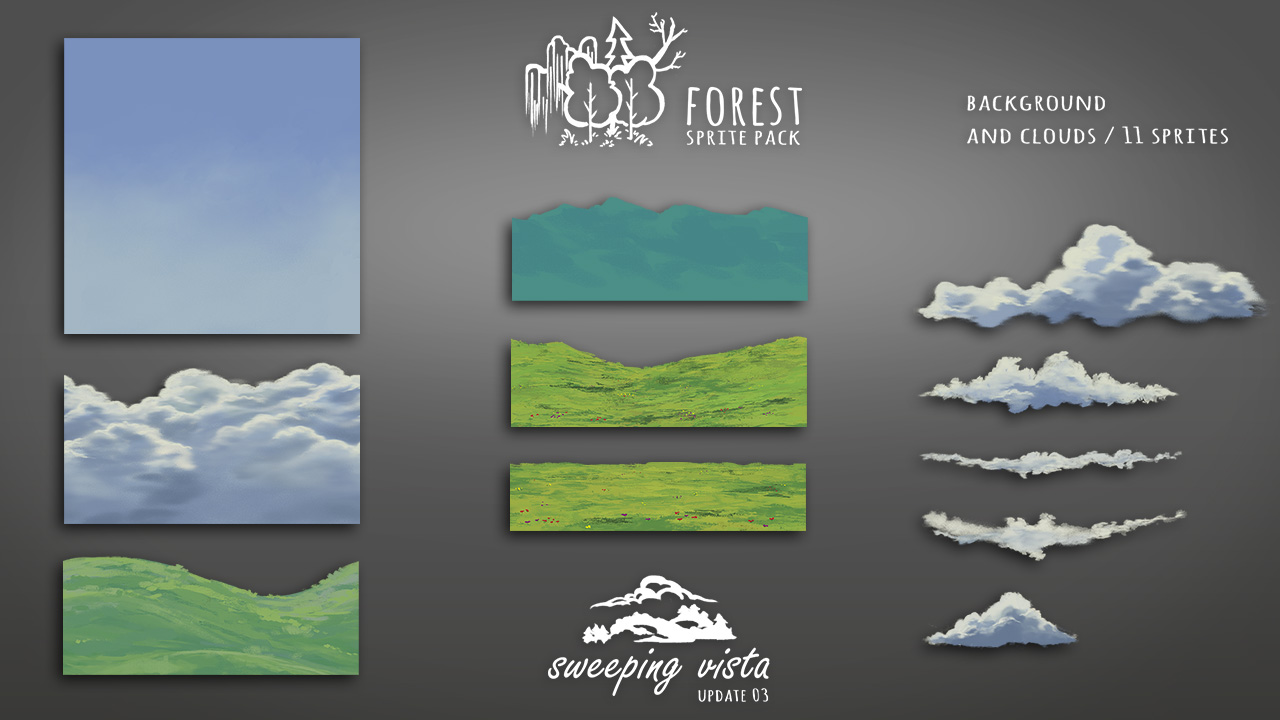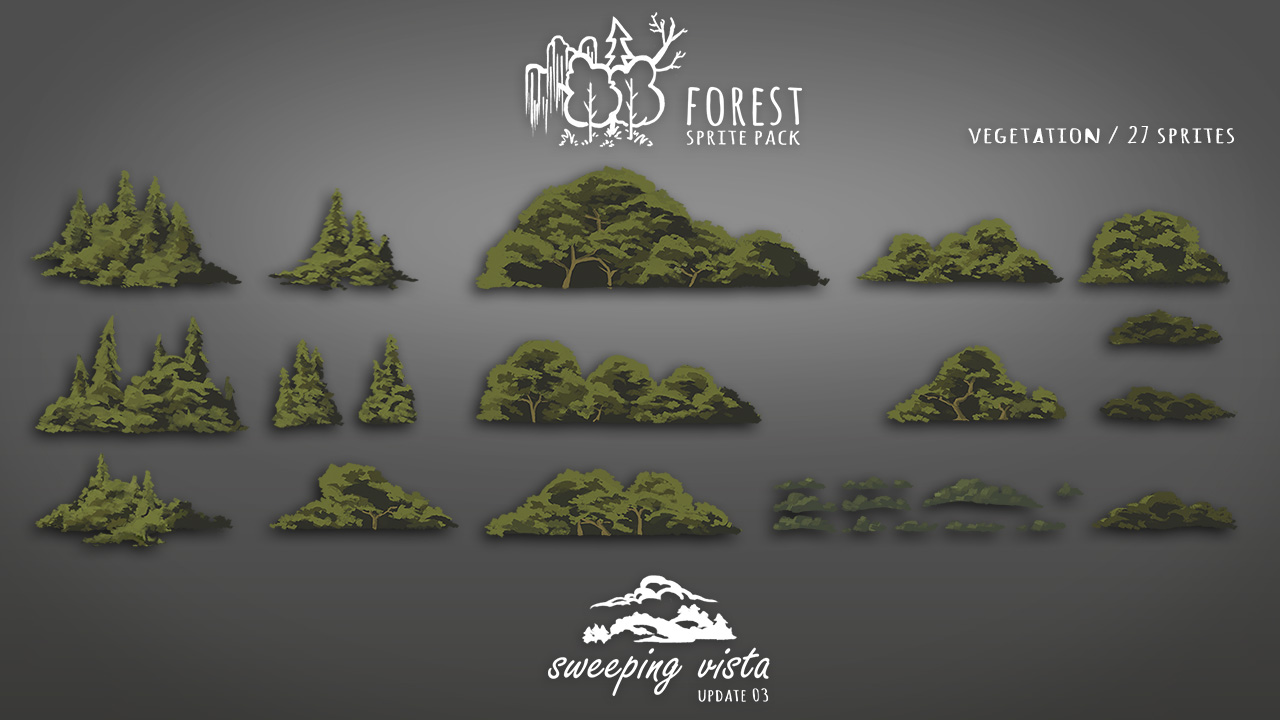 Avaiable here!